Have you been eyeing a certain conference table for your business just to find out that it will take MONTHS to arrive? Don't worry – you're not alone. Businesses all over have been struck with the problem of supply chain issues with local, small businesses being hit the hardest.
With both new and existing employees returning to the office, it is not ideal to not have access to the appropriate furniture. It's hard for experts to estimate how long the shortages will last. However, many say they will persist at least through 2023, yet, as we all know, with the coronavirus pandemic, nothing is completely certain.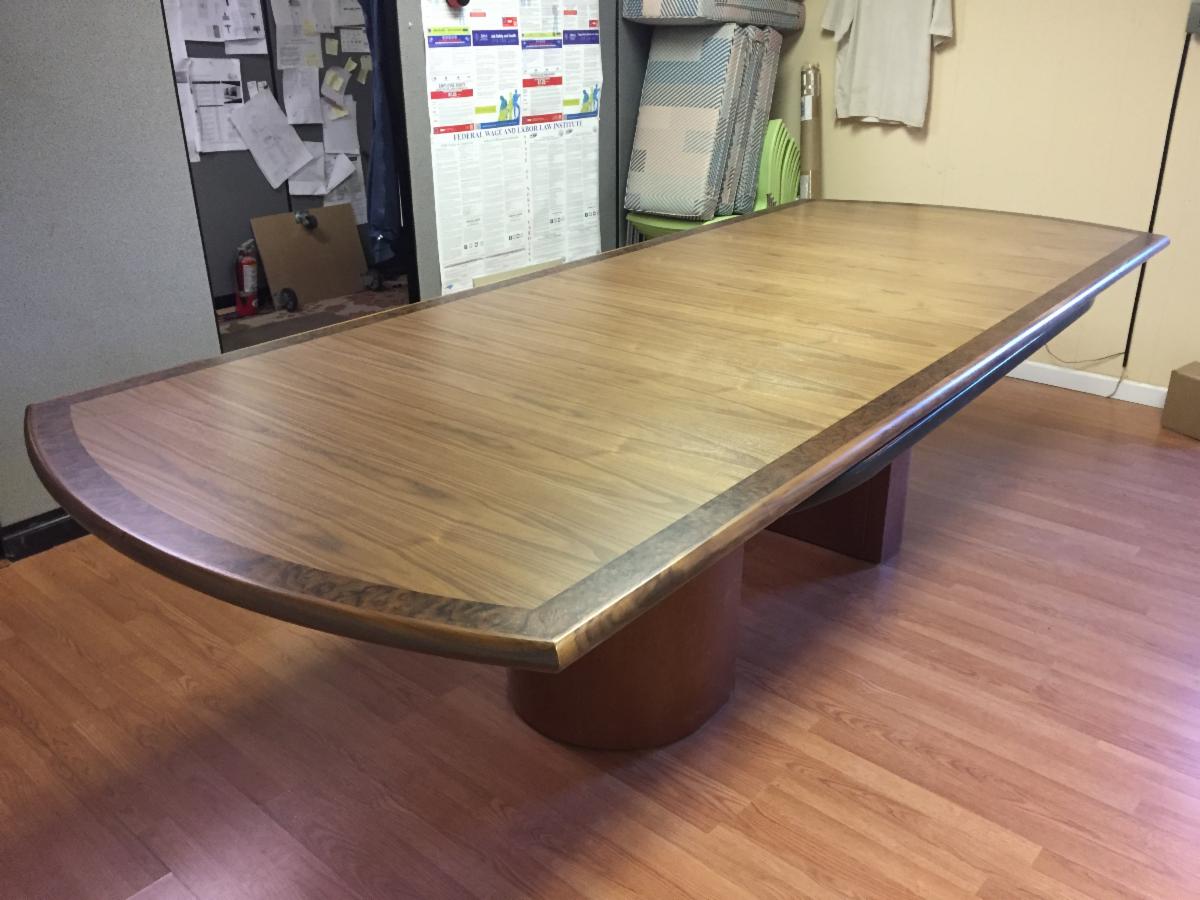 Luckily, Unique Concepts is dedicated to providing office furniture solutions despite the supply chain setbacks. Currently, we have 10-foot walnut tables that are made using panels from our inventory. The plain-sliced walnut tops are 120 inches long by 48 inches wide and 1.5 inch thick with a walnut burl border. These stunning pieces will include a custom stain match and finish. The dealer net cost for each top is $2,900, and table bases can be constructed at additional cost if desired. The best part of all about these tables? They have extremely short lead times! If you have a strict timeline, these tables are a great option to circumvent long lead times for office furniture.
At Unique Concepts, we bring your ideas to life. We are dedicated to working with clients throughout the Southeast to provide them with custom furniture that is both beautiful and functional that they can use for years to come. Have an idea? Contact us today to make it happen. We would love to build these tables for your next project, customizing them with a stain to match the rest of your office space.