WHAT WE DO
Since 1994, Unique Concepts has been in the business of creating beautiful, functional custom furniture. We have experience with many different types of products, such as conference tables, reception stations, lecterns, credenzas and more. Our 'All Custom – All the Time" operation ensures that we build exactly what you are looking for. Our services include engineering, design, building and installation – transforming your ideas and designs into distinctive furnishings.
Specializing in business furniture, Unique Concepts can match finish and styling while producing totally unique furnishings. We employ a wide range of materials, including sketchface veneers, exotic hardwoods, granite, quartz, solid surface, glass, metal, acrylic – and we love learning about new materials!
We have many years' experience incorporating technology into our furniture, and we work with audio visual experts to make sure that the technology works as well as the furniture.
Want more information? Call us at 919-366-2001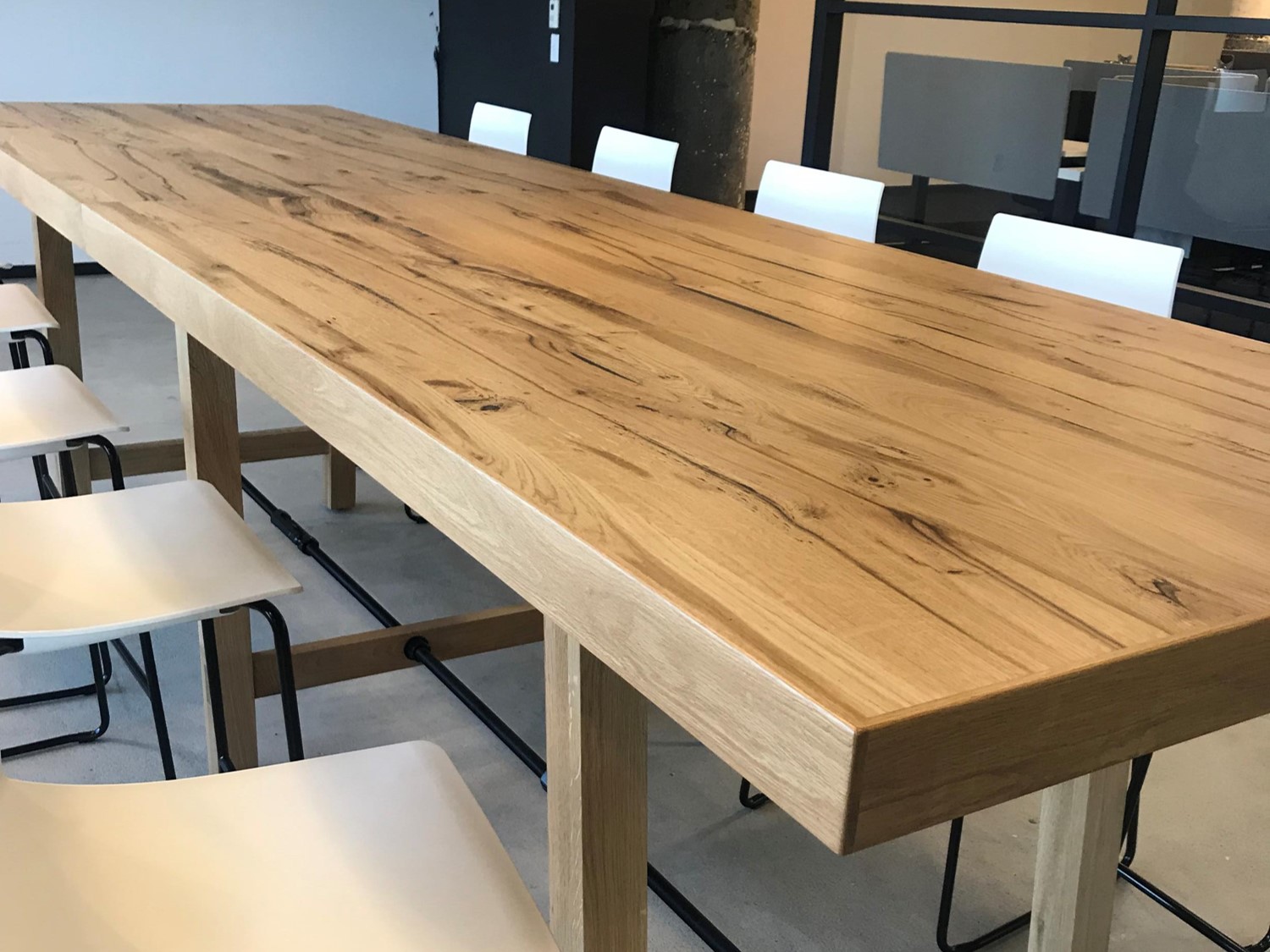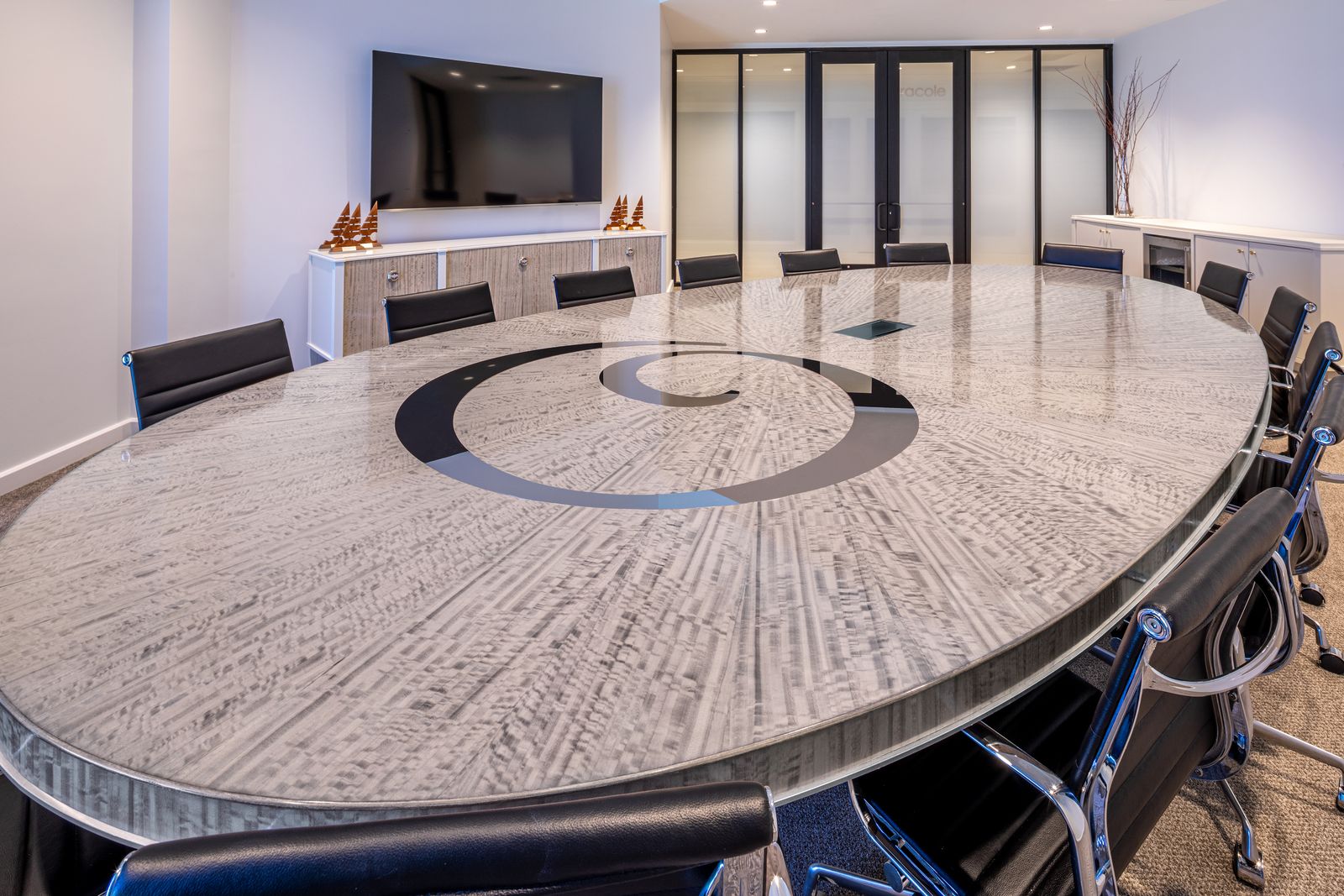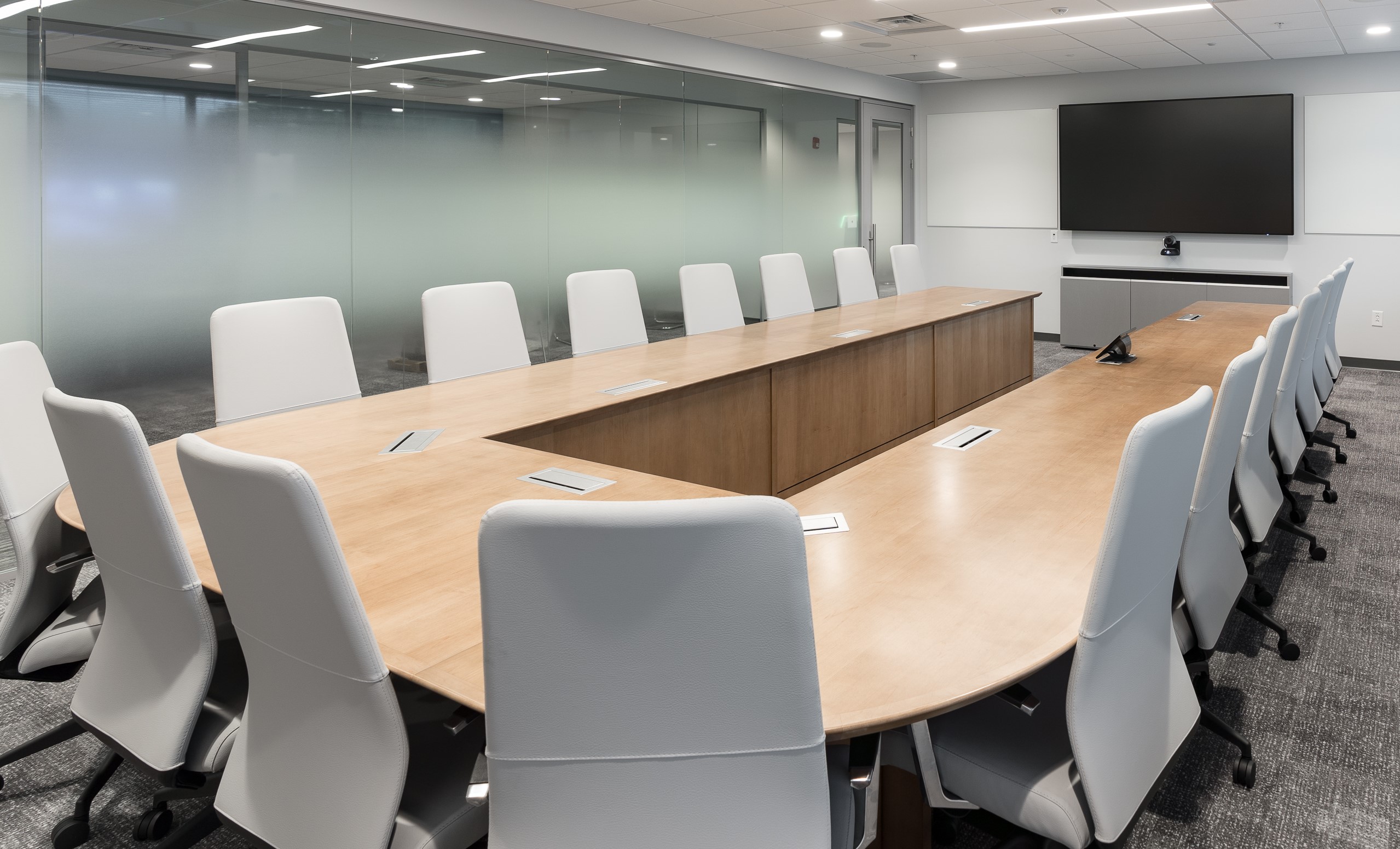 TABLES
A table is more than just a surface. It's a gathering place for rival companies to strike deals, employees to build teams, and for you to show off your flair for style.
At Unique Concepts, we're perhaps best-known for our conference tables, which we build in a wide range of sizes, shapes and styles, using solid woods, veneers, laminates, stone, glass and even metal. Our tables feature a variety of edge details, such as knife, bullnose, self and routed edges. High-end details, including figured and patterned inlays or sketchface veneers enhance the beauty of many of our tables.
Lately we have been asked to create tables (and more) using reclaimed materials. Some new photos in the portfolio highlight reclaimed materials, including a "live-edge" table.
If you need special features to accommodate electrical or A/V equipment, such as grommets or channels for cables or cable-concealing bases, we've got the skills and experience to add them without detracting from the beauty of the furniture.
Combining state-of-the-art technology with timeless craftsmanship is what Unique Concepts is all about! We know that finding the boardroom table that meets your exact specifications can be challenging.
That's why we create your table just for you!
This enables us to give you the details and finishes that you need. So whether you need an extra-large conference or boardroom table, or you want to match existing furniture or woodwork, we are here to help. Possibly you'd like a table that includes your organization's logo. We can handle that in a variety of ways.
To experience the beauty and variety of our boardroom tables, check out the rest of our portfolio. We're happy to answer your questions. Call us at 919 366-2001 or email lynne@uniqueconcepts.com.
If you want to create an impression that lasts long after your visitors or clients leave your office, there's nothing like a stunning reception station. That's why a custom-crafted reception station from Unique Concepts is such a wise investment.
We make reception stations to enhance any office environment, whether your style is hip and edgy or formal and stately. But there is also substance behind the style.
Our unique reception stations are also efficient workstations, featuring built-in file drawers, keyboard caddies, bulletin boards and many other optional amenities. We can also incorporate computer components, such as monitors, into the design.
It doesn't matter how big or small your reception area is, or what kind of materials you'd like to use – if you can imagine it, we can build it. For an idea of what your custom reception station might look like, check out the rest of our portfolio.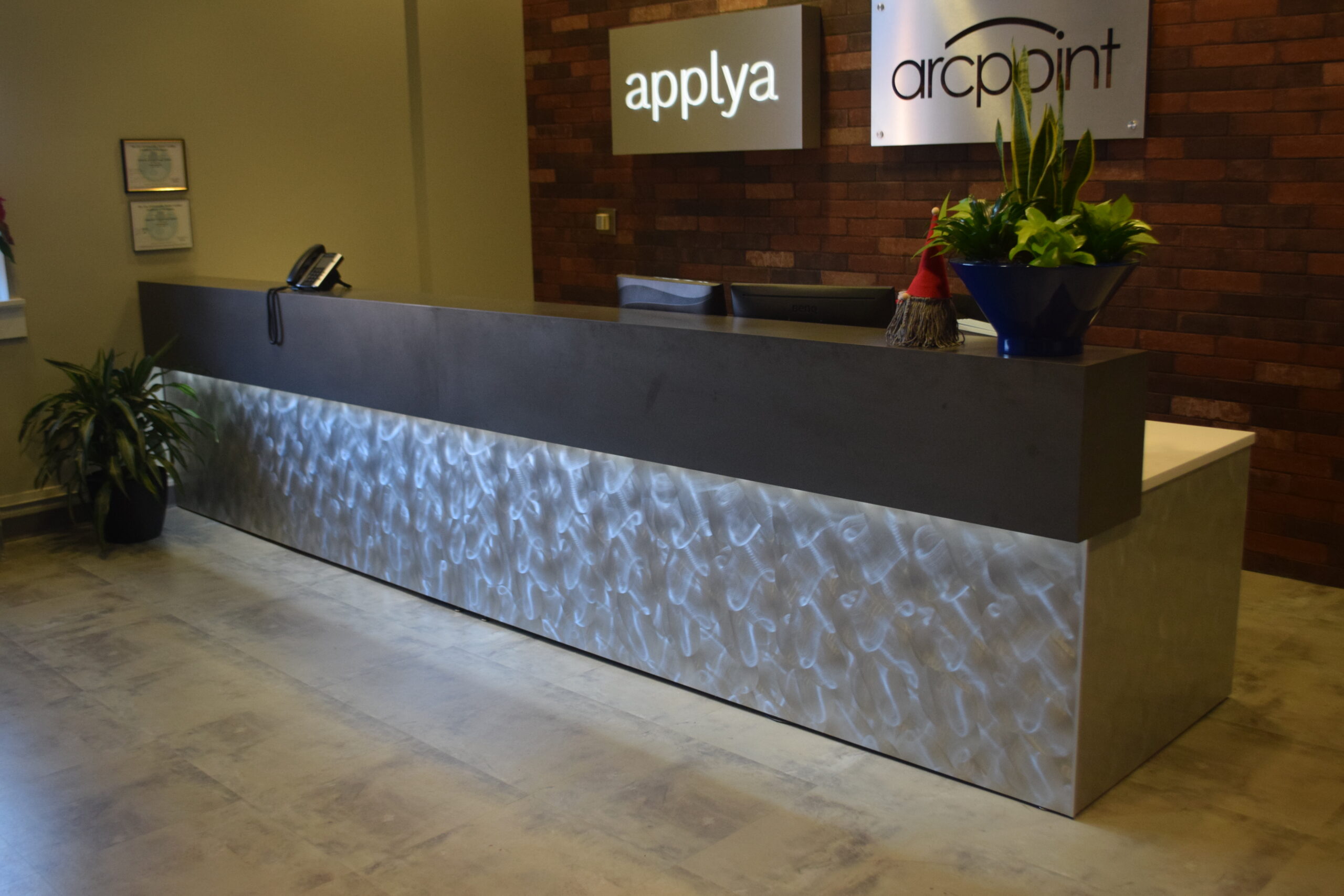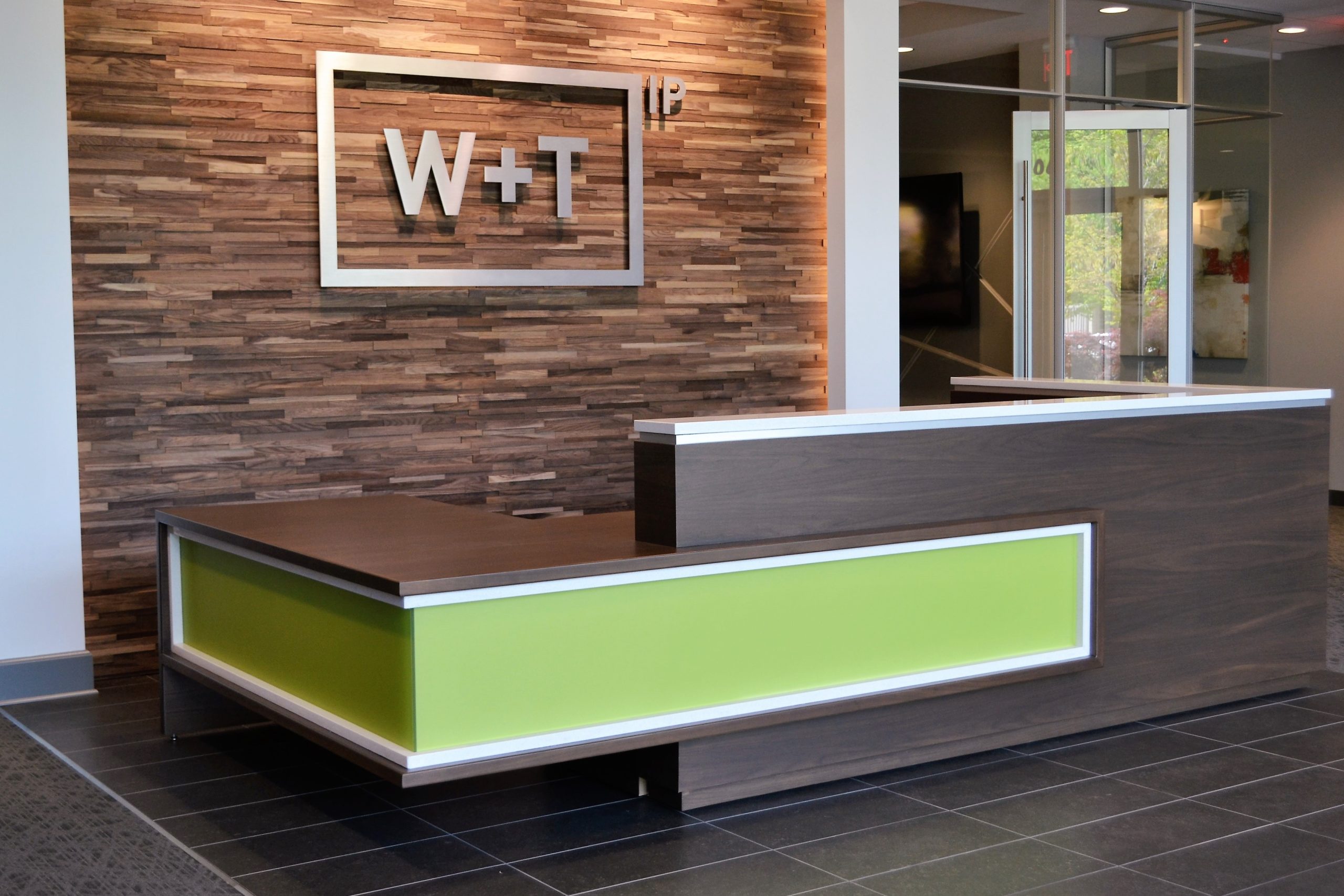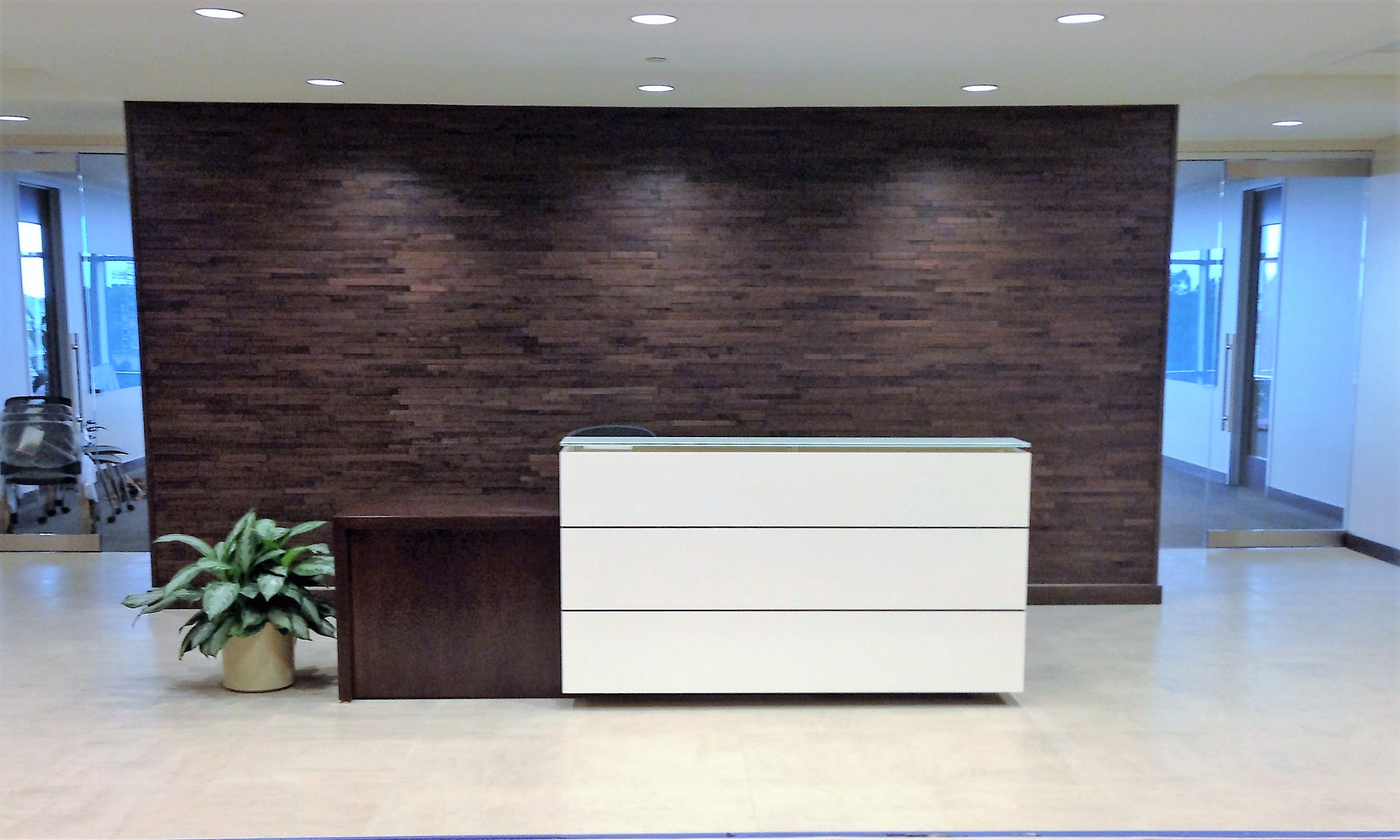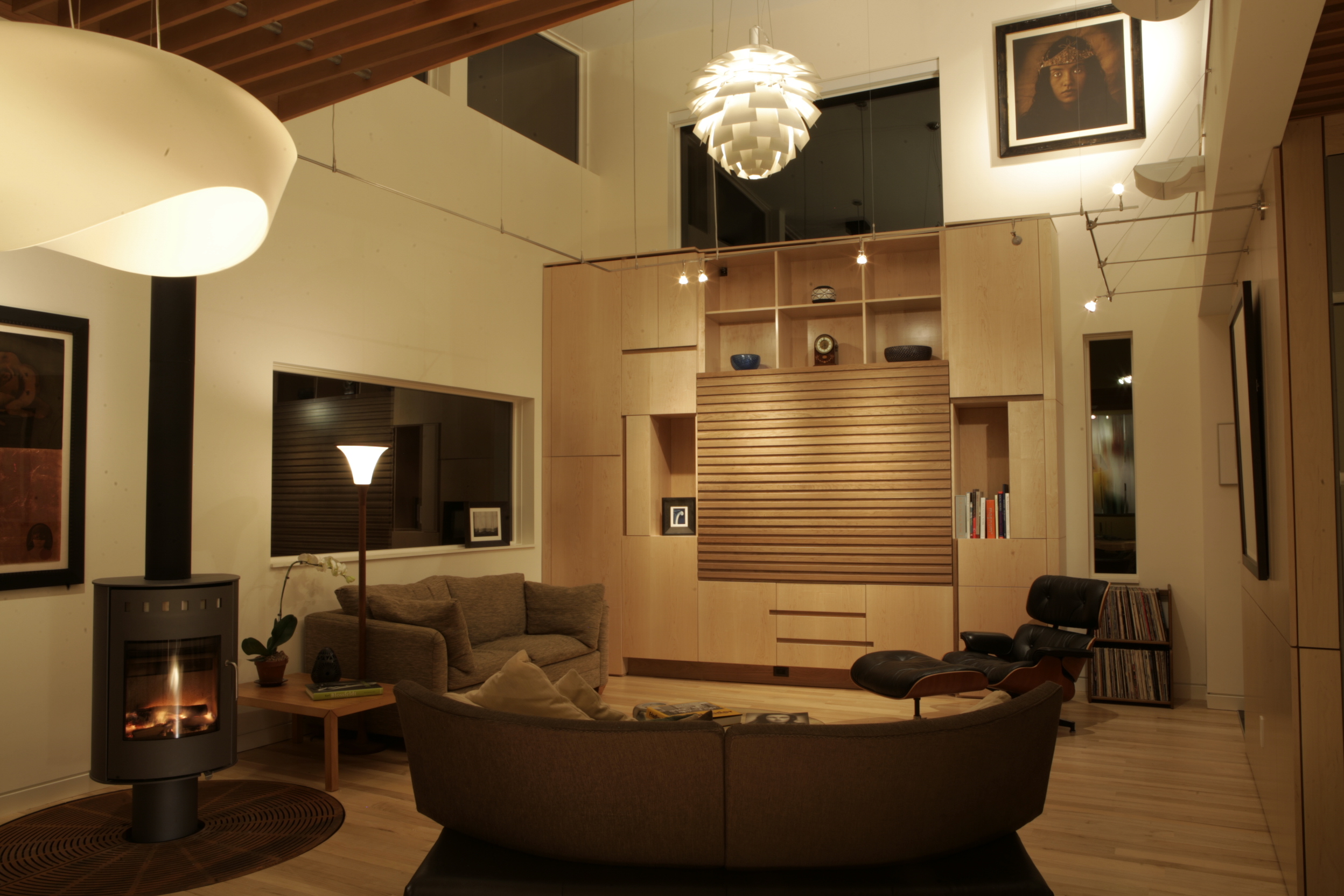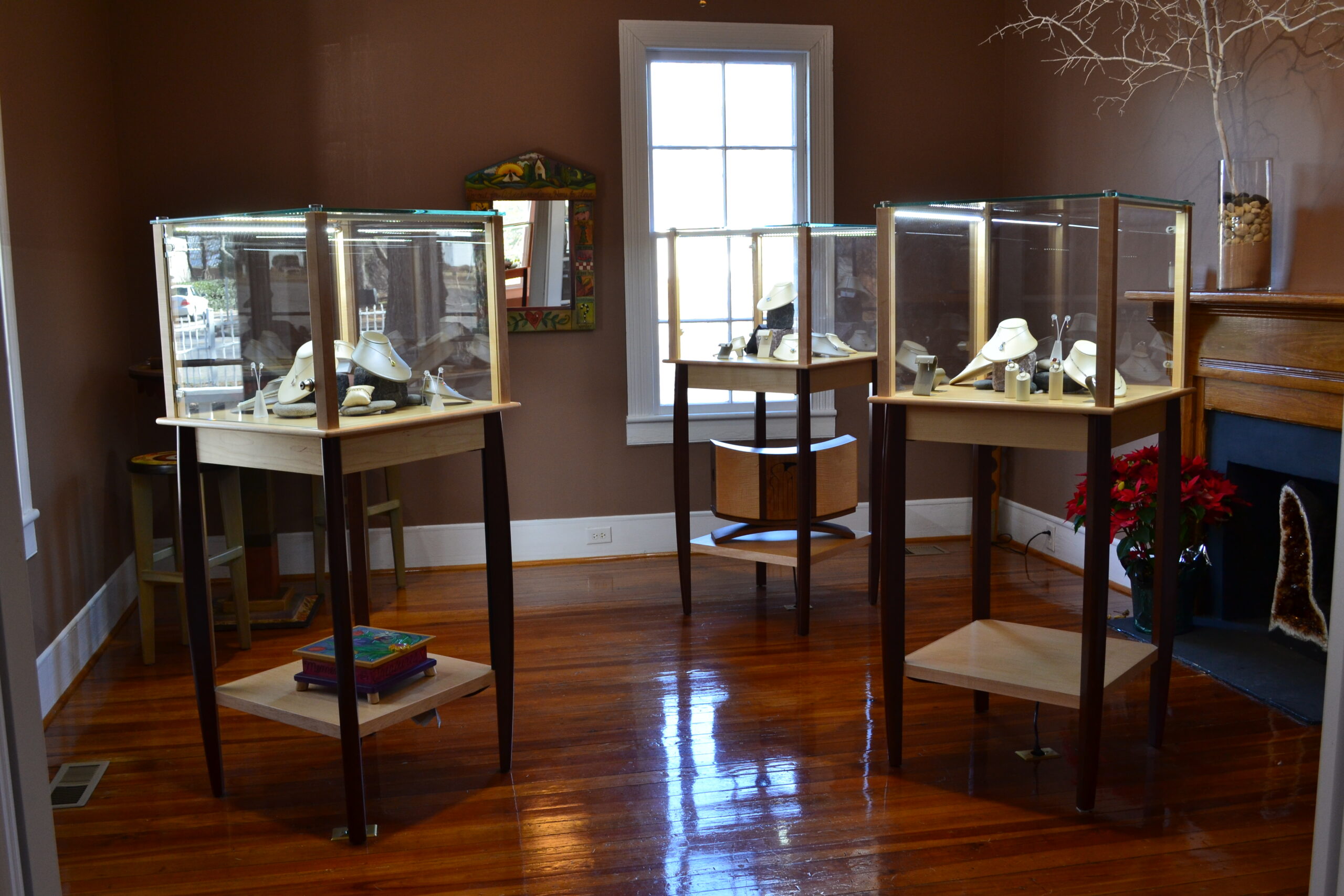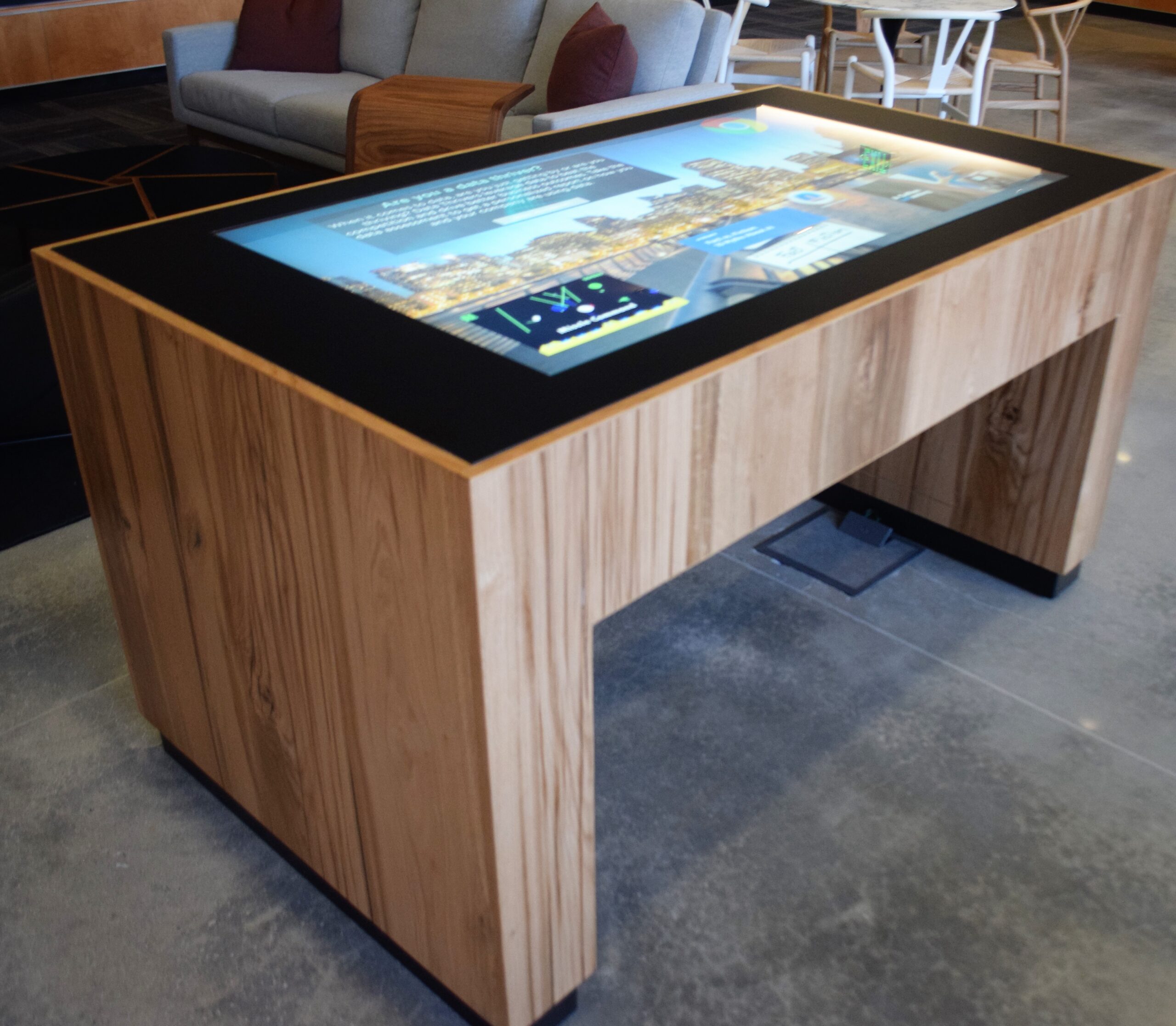 OTHER PROJECTS

Because we begin every project from scratch, we can handle a wide variety of custom requests. That's why we are the ideal solution for those looking for a one-of-a-kind desk, an elegant but functional credenza, a unique storage cabinet or a museum-quality display case. We also have done several upfit projects for restaurants and other hospitality clients.
Our willingness to use a large variety of materials has been important in all facets or our business, but is especially important in these special projects.
The pieces for the Outer Banks Visitors' Center include several unique materials, such as MOZ™ metal laminate and a quarried coral surface imported from the Philippines. The images at the right show examples of some of our "outside the box" projects. Check out the rest of our portfolio for more projects and don't hesitate to contact us with your questions.
ADDRESS
485 Wilson Road, Ste 8
Wendell, North Carolina 27591
CONTACT
Phone: (919) 366-2001 | Fax: (919) 431-9302