In spring of 2020, businesses all over the world were forced to shut their doors for millions of employees, drastically changing the workforce as we know it. As we return to a more normal everyday life, workers are starting to go back into the office, work remotely, or a mix of both. Unique Concepts is dedicated to creating one-of-a-kind workspaces for all kinds of employees to love, allowing them to be productive throughout the day.
Furniture your business needs when making the move back into the office: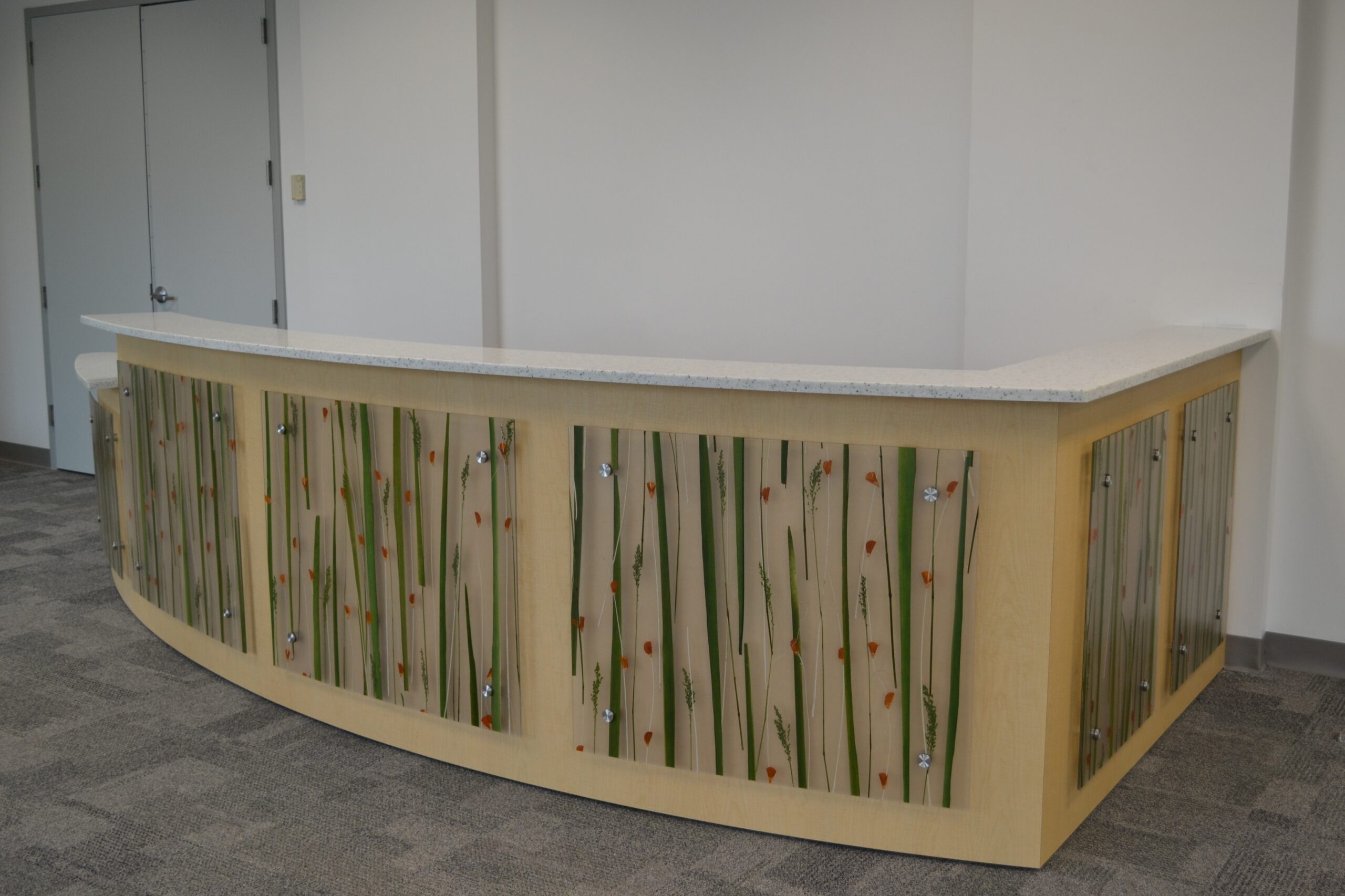 1. Conference tables: As we transition from Zoom calls to in-person meetings, there needs to be a place at the center of all conversations: a conference table! These tables fill the room with creativity and collaboration. Unique Concepts can also incorporate technological features into all of our furniture to make sure your team can stay productive all week long.
2. Credenzas: Storage space is crucial for making an office feel tidy. Credenzas are beautiful yet functional and provide ample space for storage of office supplies. When workers are in a cleaner environment, they are more likely to be able to work more efficiently.
3. Planters: Since employees have been working remotely for over a year, it is important to now make the office space a place they want to go back to everyday. Planters and greenery can brighten up the room and make the office feel more inviting. Our custom planters look stunning against personal workstations.
4. Reception desks: If you are meeting new clients for the first time in person, having a welcoming reception station is a great way to make a lasting impression. At Unique Concepts, we make desks that are personalized to your business's colors and style. We can include custom logos, designs, and more to make the space represent your company in the best way possible.
Are you ready to move back into the office? If you would like to discuss your ideas, contact us today. We would love to be a part of your transition back into the office by creating custom workspaces for your employees.