Conference tables are great on their own but adding cool, innovative features can really take these furniture pieces to the next level, allowing you and your coworkers to get the most out of your workspace. At Unique Concepts we want business to have the most enjoyable, practical, and efficient workspace possible, and conference tables are just one way of achieving that.
Here are some of the best features and add-ons for your next conference table: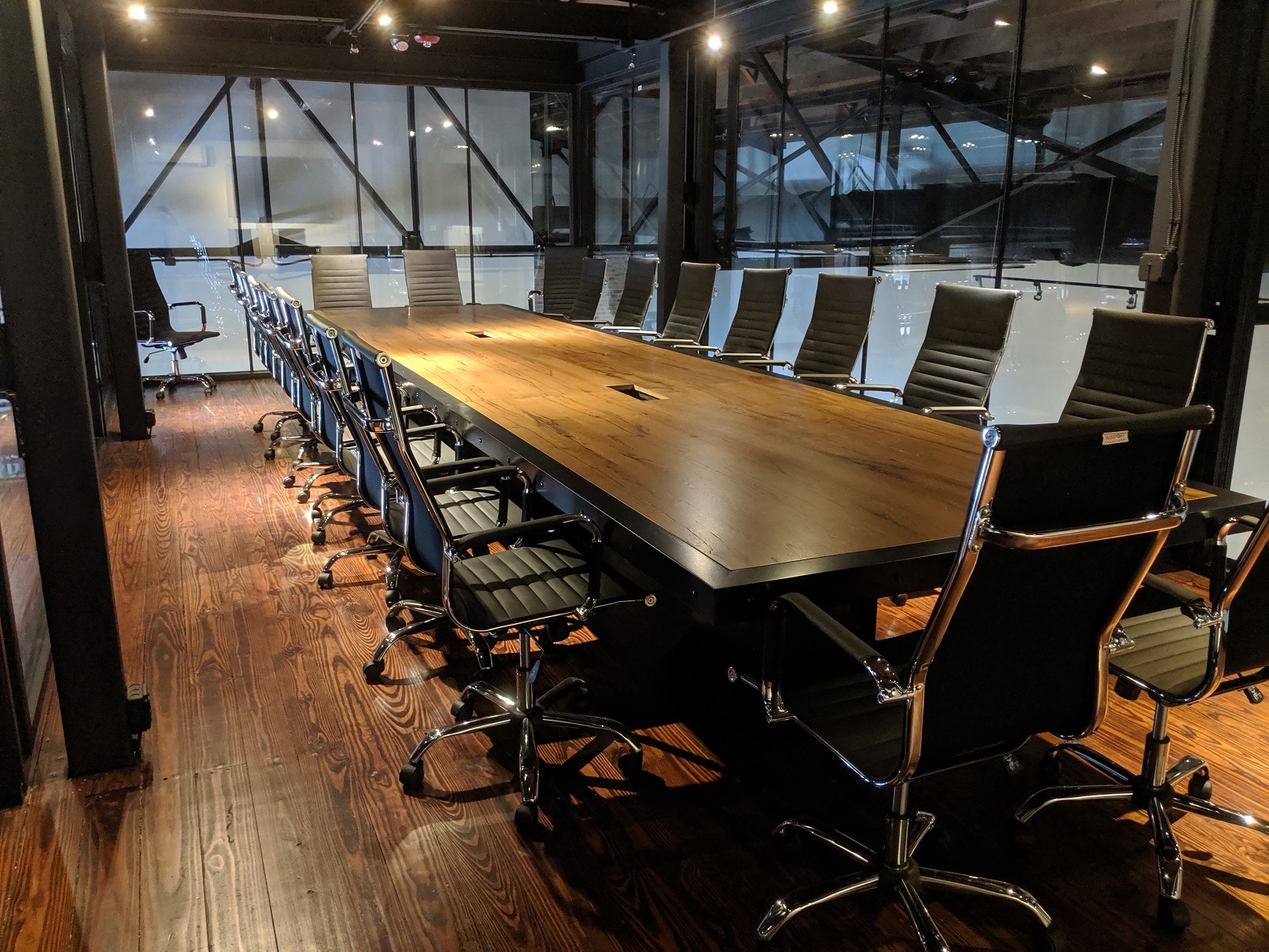 Material Type: When building a conference table, you are going to want to make it with the best materials possible and materials that fit the aesthetic and style of your business. At Unique Concepts, we love to work with woods, veneers, laminates, glass, stones, and even metals to give a sleek and professional look.
Edges: The edges of your table can change the entire look and feel of the room. Some stylish edge styles that we recommend are knife, bullnose, self, and routed. Or you can include an edge made of a different material, such as metal.
Inlays and Sketch Face Veneers: Inlays and sketch face veneers may be the perfect solution for creating unique designs in your conference tables. These features can enhance the beauty of a simple table and make it truly stand out from the rest.
Electrical Add-Ons: Adding in channels and grommets to accommodate any technology and electrical equipment is a great way to elevate your tables to fit the needs of the business. This means no one has to sit in the corner to charge their laptop anymore when there are outlets built into the table. This improves the overall experience while at the workspace. Power modules are available in very small sizes now and can easily fit in the apron of a table for easy access.
Combining state-of-the-art technology with timeless craftsmanship is what Unique Concepts does best. It can be hard to find a conference table that fits all your business's needs – that's why Unique Concepts will make one just for you. Let's chat about your ideas! Contact us today and we can start planning the conference table of your dreams.